13 tags
My beautiful doe appears in Newsday! →
18 tags
Watch
Yea!!! Award #10 for Maria's Duck Tales … Winner of Global eBook Award!!!
12 tags
Gardening and Groundhogs: Angelica and George!!! →
Check out my new wildlife blog on... →
Long Island Wildlife Advocate Maria Daddino Wins... →
14 tags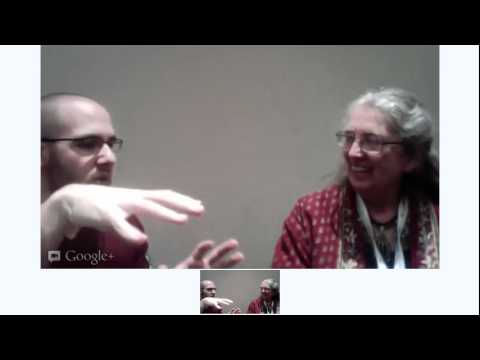 21 tags
Rose has returned ...
… from her long journey across the Gulf of Mexico!!! It never ceases to amaze me that the a creature so tiny can fly so far. My garden is once more magical … with the arrival of Rose … my bejeweled hummingbird!
23 tags
International Book Awards Finalist ... second... →
Yea!!! My book - Maria's Duck Tales: Wildlife Stories From My Garden - is a Finalist in a second category ~ E-Book: Autobiography/Biography/Memoirs! For a little book is has done great!!!
International Book Award Finalist →
My little book - Maria's Duck Tales: Wildlife Stories From My Garden - is a finalist in the Animals/Pets General category of the International Book Awards!!! Yea!!!
17 tags
Maria's Duck Tales ~ Indie Reader 5-Star Review →
Yea!!! My little book is taking me on quite an incredible journey. It's off to the Javits Center on June 3rd for the awards announcement!
19 tags
12 tags
IndieReader Discovery Awards: Top Titles To-Date →
Wahoo!!! "Maria's Duck Tales: Wildlife Stories From My Garden" made the cut … and was awarded 5-Stars!!! The review will be posted next week!!!
19 tags
A wildlife garden coming alive ...
Gray catbirds have swooped into the garden. They are everywhere! My American goldfinches have shed their dreary gray-green feathers for vibrant yellow ones accented here and there by ebony. Breath-taking! Bluejays are screaming … red cardinals are racing from feeder to feeder … my tiny woodpeckers are enjoying fresh suet … my wildlife garden has come alive!!!
16 tags
The Cry of a Bluejay ...
I am sad … so sad … A neighbor cut down major trees in his natural conservation buffers - against the covenants and restrictions of my community. But I shall not rant about that … it's too late … A distraught bluejay high up in the trees lining my driveway was watching the devastation and calling for help. Her nest was in one of those huge trees that were felled in...
A new nightime visitor ...
I am so excited!!! I have a Northern saw-whet owl in my back woods. I have never heard a sound like that. It is soooo loud. I have waited so long for an owl to come into my natural conservation buffer :) It's 10 p.m. … Happy dreams everyone!!!
Long Island Pine Barrens Fire ...
The fire was quite frightening and I live quite a bit away. Looking out my front door I could see the heavy clouds of smoke and the sky had an errie glow. I couldn't stay outside too long because the smell of smoke was acrid and I was afraid of an asthma attack. But what really boggled my mind was to see burnt leaves and particles on my back terrace, as well as traces of ash.
16 tags
Easter Sunday "Brunch"
As I was walking along my garden path, my arms laden with leftovers from the fridge, en route to offering an "Easter Brunch" to my ever-growing crow family … composed of the largest crows that I have ever seen … I was amazed at the stillness - not a bird or squirrel in sight! And, then, I heard this strange sound and when I looked up, there were two magnificent hawks...
16 tags
18 tags
14 tags
23 tags
"Maria's Duck Tales" by Maria Daddino →
Wildlife advocate, Maria Daddino, receives first honorable mention at the 2012 Los Angeles Book Festival and two nominations for the 2012 Global eBook Awards for her "Maria's Duck Tales" … to read more click the link above.
Butterflies in Mid-March ...
What a difference a year makes. Last winter, I impatiently counted down the days until spring and, this year, spring's arrival almost surprised me! And, yesterday, as I meandered along my garden paths, a black swallowtail butterfly and an unidentifiable "friend" amazed me with their tentative flights of fancy.
30 tags
Midsummer Sunday morning ...
Just after dawn, I found a fledgling and motionless bluejay on my terrace, probaby stunned from flying into the window. Emmie Lou, the wild cat, was sitting next to him, a quizical look on her face. I watched for a minute or so, glad to see that my wild cat was not such a good hunter. Perhaps, my plan to keep her well fed with gourmet cat food is working. I gently picked up the bluejay, warmed...
14 tags
13 tags
19 tags
Oh DEER ... Oh YES!!!
I absolutely love to see deer in my wildlife garden! After all, isn't that what a wildlife garden is all about? Creating an environment for all wildlife? So, it is with some degree of sadness that I see article after article written about keeping deer out of wildlife gardens but very few about inviting these beautiful creatures in. Deer visit my garden daily. I can thrill at the sight of a...
13 tags
20 tags
12 tags
17 tags
Thunderstorms, hibiscus and a frenetic Baltimore...
It's threatening to storm. Loud claps of thunder can be heard nearby and, of course, the wind has picked up. And, so, at first, I didn't think too much about my fifteen-year-old apricot hibiscus standard blowing in the wind. But it was shaking far more than the tall oaks and pines buffers that border my home. And then, a wonderful surprise … a male Baltimore oriole was...
13 tags
14 tags
22 tags
14 tags
25 tags
14 tags
7 tags
Emmett and Mr. Malloy on Page A16 of May 5, 2011... →
Thought you might enjoy my new visitors and their "tale" … as it appears in the Press Box in this week's edition of The Southampton Press … Just click on the link above …
10 tags
An osprey sighting ...
My first of the year … as I was driving into Westhampton Beach. This majestic raptor was flying into a tree overlooking Quantuck Bay. What a magnificent sight!!!
11 tags
16 tags
A foggy day ...
Bunnies, bunnies everywhere!!! My garden is alive, so alive, with new visitors … brown thrashers, catbirds, towhees - all have returned for the summer! Mr. and Mrs. Pheasant are becoming less afraid of me. I am sure that she is nesting nearby and I sure am looking forward to little pheasants running around. On Sunday, I found my first frog by the pond - just in time for tomorrow -...
12 tags
The "Easter" Bunny ...
Yea!!! I saw my first bunny of the year enjoying the greenery in my garden. He was huge, and, of course, I did not have my camera with me. I thought I caught glimpses of him before this but I just couldn't be sure. He was probably ensconced in his comfy burrow - which, one year, I found right next to my house! Pretty smart … I'll bet it was toasty warm all winter!!!
13 tags
13 tags
13 tags
10 tags
9 tags
7 tags